Enjoyable day today, myself and Neil D along with project lead Toby from the SE Rivers Trust and Joe P from the ZSL.
Basics were that the Hogsmill has a number of barriers that are not suitable for Eel passage , and the task was to install Eel tiles along one of the weirs.
This particular weir is just upstream of the gauging weir (at Watersplash Close) and whilst only sloping it is very smooth so nothing for the eels to grip onto. The tiles give a substrate that is suitable for migration.
So some pics....
Taking the gear over
Set up Mid River with most of the tools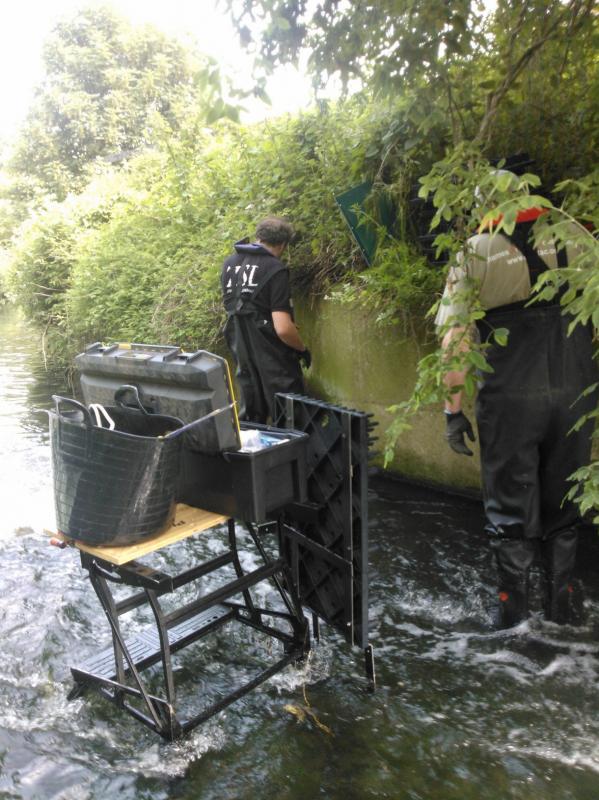 Downstream view
Neil and Joe putting in the first of the Tiles
The upstream end, sandbags used to deflect the flow so can be drilled
Drilling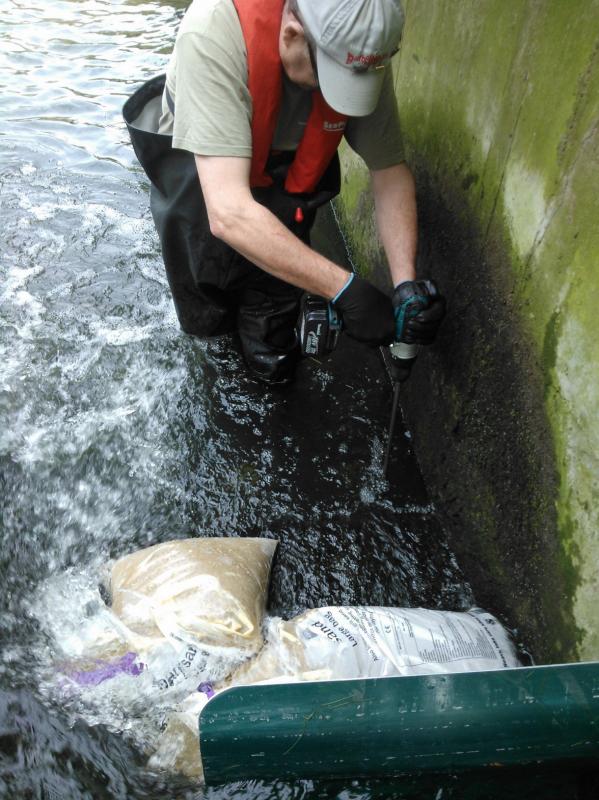 After the initial downstream tiles went in, the vertical tiles were put in place. This allow the eels to pass up and over the lip and onto the weir
A metal defector was used as well
The whole set up in place, Eels pass through and onto the upstream Tiles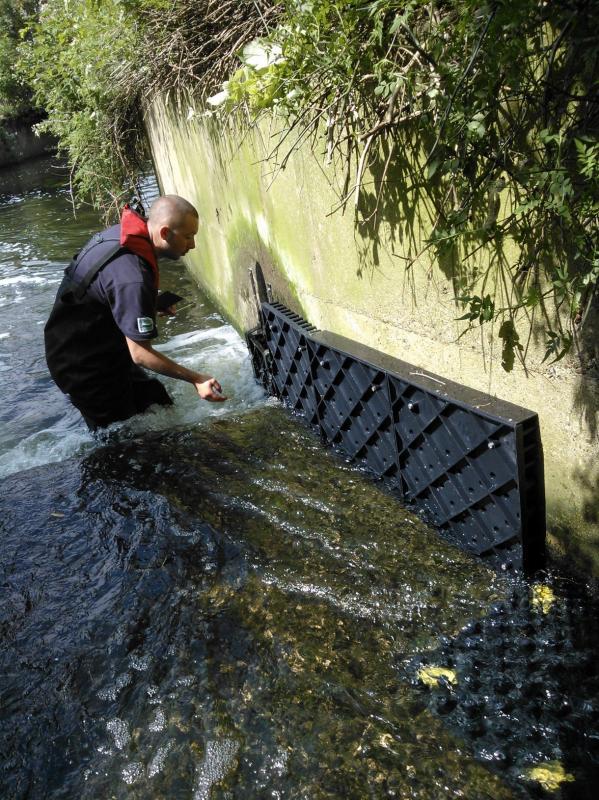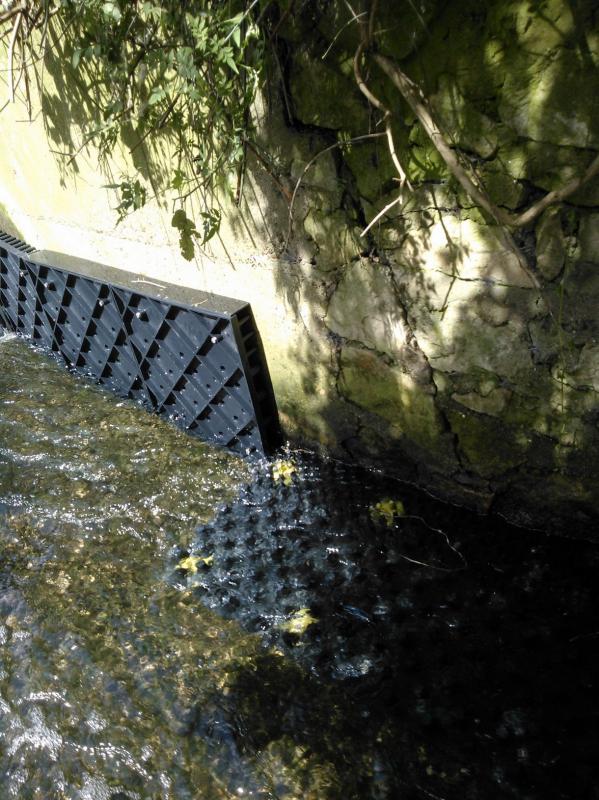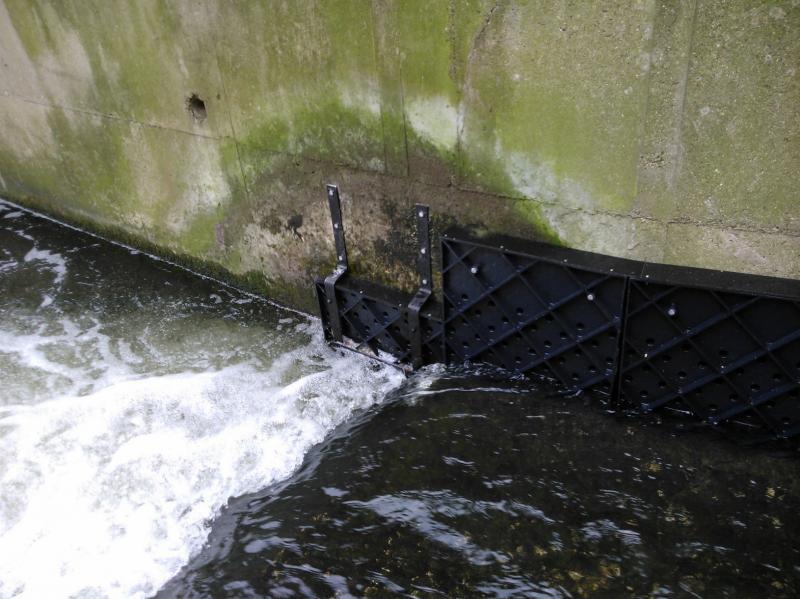 The Upstream Tiles over the smooth weir. Note the deflector in place, this is to stop rubbish collecting, clever.
We then moved downstream to the existing EA Eel pass, which was blocked, very blocked. Pics should have sense as to what was done
Blocked by nettles and Balsam deep rooted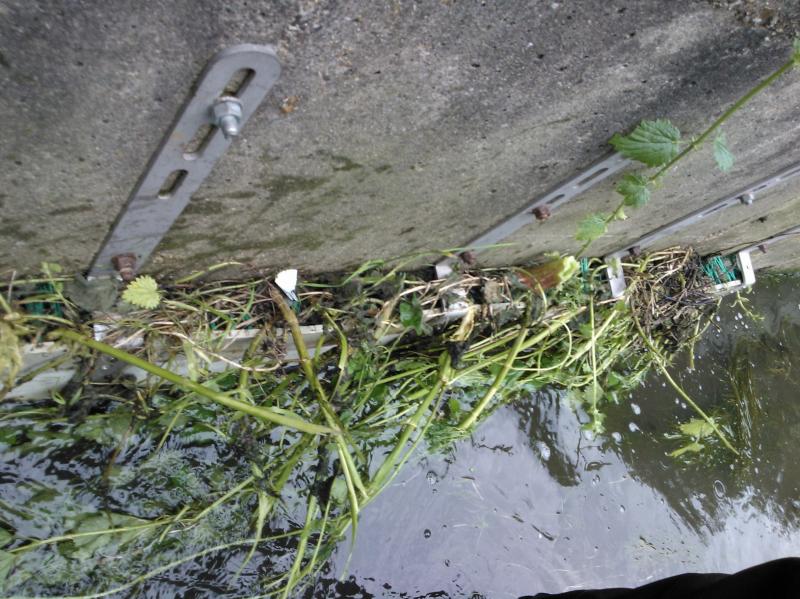 Being removed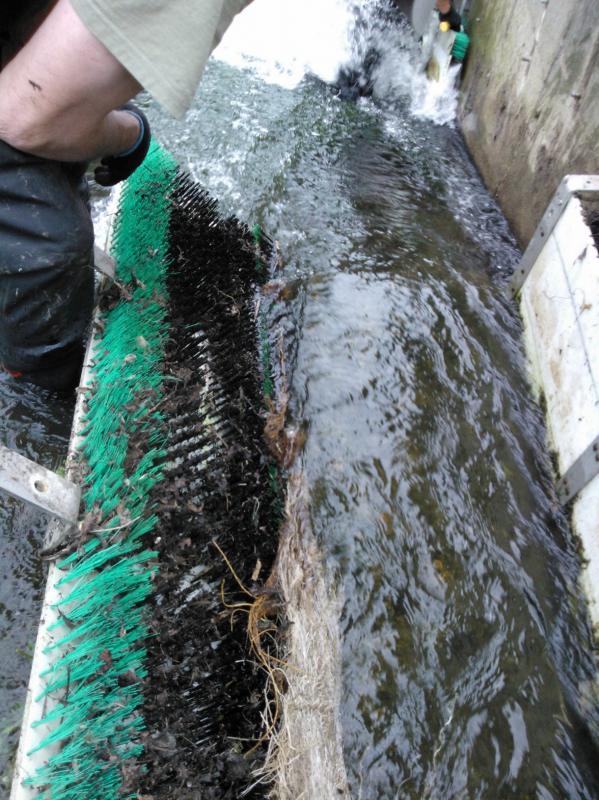 Off so can be cleaned out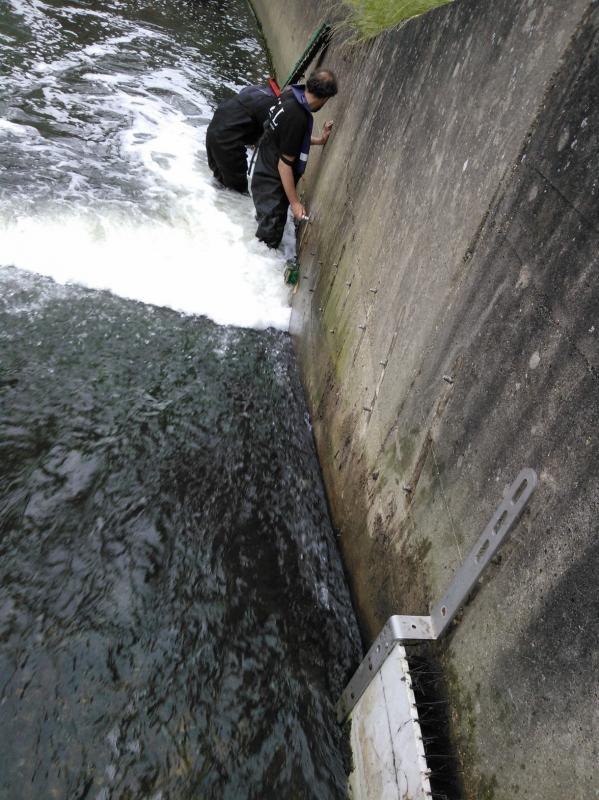 After a few trials, its back together again, clean and ready for the Elvers
A goods days work, thanks Neil, enjoyed it.
The SE Rivers Trust, part of the Wandle Trust have being working hard on the Hogsmill over the past 18 months or so with lots still to do. There is another project at the same site coming up soon, will be over 3-days likely Thurs, Fri and a Saturday. I will post up as and when but please ify ou you want to be involved, stick you hand up, its great fun and very rewarding. Also of course, great for the fish